Event Calendar
1860: Albert J. Myer, developer of flag "wig-wag" code appointed Signal Officer.
Tuesday, June 27, 2017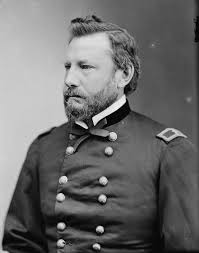 Description:
On 27 June 1860, Albert J. Myer, developer of flag "wig-wag" code, was appointed a Signal Officer with the rank of major. Myer's flag "wig-wag" code was first used in the Battle of Bull Run. The code was used extensively by both the Union and Confederate armies throughout the war.

See links at the end of this page to NCMF Acquisitions related to Civil War signaling, NCM Civil War Signal Exhibit, and other related links.

About Myer - from Wikipedia: Myer engaged in private medical practice in Florida and then sought a commission as a U.S. Army assistant surgeon (lieutenant), entering service September 18, 1854, posted at Fort Duncan, Texas, and Fort Davis, Jeff Davis County, Texas. His major interest of the time, besides medicine, was to devise a system of signaling across long distances, using simple codes and lightweight materials. This system of codes using a single signal flag (or a lantern or kerosene torch at night), known as wig-wag signaling or aerial telegraphy, would be adopted and used by both sides in the Civil War and afterward.